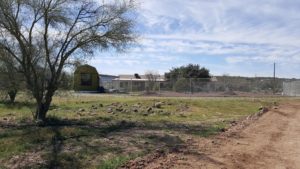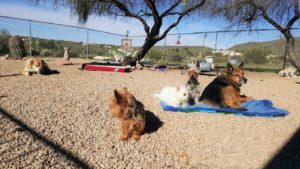 Come Visit the Sanctuary!
See the love and care provided here at the sanctuary.
Need an excuse to escape the hustle and bustle of the city? Need some free therapy, no Rx needed? We offer tours of The Sanctuary so that you may see the peace and serenity first-hand that we are providing unconditionally to every senior canine that crosses our path. Tours are held Tuesday through Saturday between the hours of 11am and 4pm.
Call us at 480-250-0251 or email at rustysangelssanctuary@gmail.com today to schedule your tour! Not only would spending time at the Sanctuary help your soul but your visit will also help our senior canines souls, they love having visitors!