I am a 10 year old Pitbull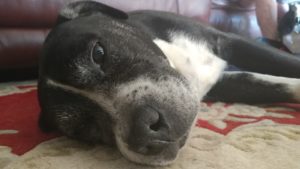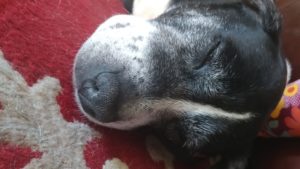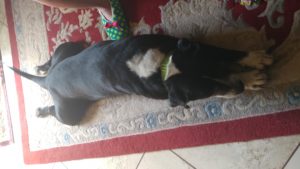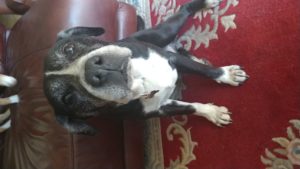 I have been at the Sanctuary since November 17th , 2016. I am the most loving boy you will ever meet and I have the best manners. I really love love love my people and would love a home with someone who is retired and home a lot. I have this fear that when you leave you are never coming back but when you do I am so so so very happy to see you. I want someone who doesn't mind me laying at their feet snoring while you watch TV but also someone who will take me for walks everyday. I lived on the streets for a very long time so I just want to know that I have a safe and comfortable place to spend the rest of my life. I do have dry eye in my right eye that requires daily drops for the rest of my life but I am easy to give them too I promise. I love other dogs my size but no cats or small dogs please.
If you are interested in making Bristow a part of your family, please fill out our adoption application or contact us for more information.