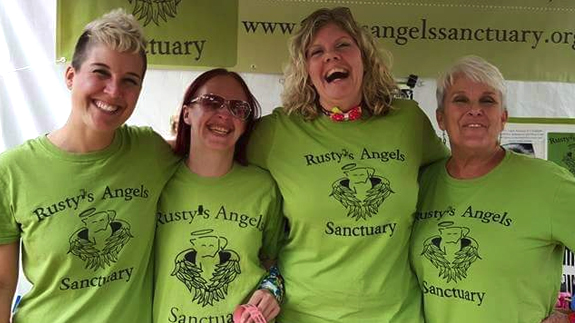 Welcome to the Sanctuary
We volunteer our time to make sure senior and special needs dogs receive the care they deserve. 
We are a 501(c)3 nonprofit organization dedicated to providing a safe and caring environment for senior and special needs canines. Through rescue, foster, adoption, education and hospice; we create secure nurturing homes for them to live out their twilight years.
Questions? Ask Us!
Rusty's Angels
Senior dogs can be sure to find a caring home inside the Sanctuary. 
Most of our rescues come to us because their owner has passed away or has moved into a nursing home situation. As long as the dog is healthy enough to handle a transition into a new home then we do our best to find the perfect forever home. If the dog is not healthy enough then they live out whatever time they have left here at our sanctuary knowing unconditional love until the very end.
Questions? Ask Us!